Synonyms for Rogue : Scoundrel, Villain, Miscreant, Reprobate, Rascal, Good – For – Nothing, Ne'er – Do – Well, and Wretch. I've never heard the last one, but it sounds mean ! But … at least you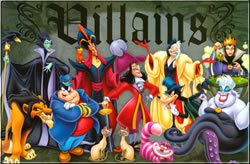 understand the title now (:
The Rogue and Rogue Hub Caps are really no different from the crossovers that you see today; it has the the all-weather capability like the other cars do and it has pretty good fuel – economy for it being an SUV. Since it's probably one of the most stylish SUV's that are on the road today, I guess it gives it about 20 extra bonus points.
The Rogue is actually based on the Sentra platform – this means that the ride quality is great and so is the suspension.
What do you think of the ride?
Mykalanne.