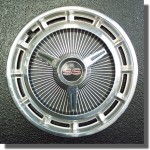 So, you want to order a hubcap. Awesome! It's a very simple process. Our website is designed to make things very easy for you. Let's walk through it.
The Home Page – Here you'll look for the make of your car, otherwise known as the manufacturer of your car. Example: Ford Hubcap , Chevrolet Hub cap , Dodge Wheelcovers .
The Model Page – Here you'll look for your model of car, such as Ford Explorer Hubcaps , Camaro Hubcaps or Charger Wheelcovers .
You'll then click on your model and next you'll see your specific model page. You'll look through the pictures until you see the year of the model you're looking for. Our pages start with the earliest years and proceed untill the present day.  Full wheel covers will be first and center caps will be last.
If there is an order button and you've matched up the year and the cap to what you're looking for, go ahead and place your order. If you have any questions at all, we have some great guys here who are just ready to help you out.  If there isn't an order button, you'll have to call us to see if we have that hub cap in stock. A " More Info " button means you''ll have to read the directions and then give us a call.
We've tried to make our site very simple to use. If you have any questions, we're always available.
Take care!
April
Hubcaps.com