No not the basketball team.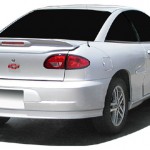 The Chevy Cavalier with the Factory Original Cavalier Wheel Covers on it was GM's attempt to recover the market share that was lost to Japanese producers. If you didn't know, the Japanese manufacturers were the first notice that consumers needed compact cars with great wheels – that's where the Cavalier Hubcaps came in.
Even though it was made from 1982 all the way to 2005, it only had two generations. The Cavalier & the Cavalier Hub Caps benefited from popularity since it had a bunch of things people wanted at a super low price. The only thing is that the Cavalier hadn't received much praise on how safe it was.  Out of all the years that it's been made, it hasnt gotten the best reviews from the crash test scores. These cars don't have the best quality methods; arent made from the best quality .. but at least the Cavalier Wheel Covers are nice, right?
Hmm,
Mykalanne.
Hubcaps.com