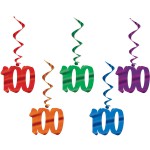 When Oldsmobile wanted to celebrate its centennial anniversary, they did it by releasing the Alero with Alero Wheel Covers and different features that would stir up the competition.
Whether it was a coupe or a sedan, the Alero was considered one of the most sporty-looking cars thanks to its Alero Wheel Covers on the bulging wheels, and its sleek greenhouse. It had first made its appearance with an automatic transmission, but since everyone saw it as such a sporty car, they decided to add a five-speed manual transmission.
Even though it had amazing features, it really didn't compare to all of the other imports that were being brought in.
What did you think of the car?
Mykalanne.