A question that pops into a lot of people's heads is, "So, how can I determine if my OE Hubcaps are Aluminum or Steel?" Let me go ahead & explain: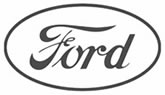 Most Steel Wheels that are on vehicles today can be covered by different Hubcaps. Alloy Wheels usually take Center Caps that cover the center part of the wheel and usually come in either a machined finish or painted finish with a clear coat over it. Most people describe the Center Caps as the "little plastic thing that covers the lugs"; well now you know its called a Center Cap.
The "styled" steel wheels don't use full Hubcaps to cover the wheel, like the Ford Styled Steel Wheels don't use Ford Hubcaps , they'd probably use the Ford Center Caps for the middle part of the wheel.
Cool?
Mykalanne.