It's not here in the United States, but Hyundai Australia is planing to release four new models with four new types of Hyundai Hub Caps later this year. Can you imagine how nice those Hyundai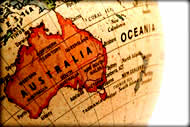 Hub Caps are going to be? I mean, if they were that nice, I'd find out a way to ship them over here and then check if it was legal to buy them and put them on my car ! I mean, if they're going to look good on my car, why not?
Hyundai, which is as of now, the fifth best selling automotive manufacturer in Australia, has also confirmed its naming convention for all future models. Most of their cars are going to begin with the letter "i", just like BMW. These models that were made were produced with Europe in mind .. I have no idea why.
The first model that will show up will be the Hyundai Elantra with Hyundai Elantra Hub Caps in the third quarter. The next will be the Accent, then the i40 wagon, and then finally the Veloster.
What do you think?
Mykalanne.