The Quest & Quest Hubcaps were meant to serve as a successor to the Axxess. When it came out, it was kind of like all the other vans that were in the market: a van that had V6 power, front wheel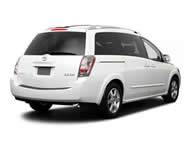 drive, the capacity to fit 7 people, and great looking Quest Hubcaps to finish it off.
The two previous generations didn't really stand out as much as the third generation has. The reason why it stood out was because it more stylish than the previous ones and because of the "weird" design that it had. There was a midcycle design that brought the car some significant & better changes to its interior – the Quest Hubcaps were already too nice for them to do changes to it.
Do you have this van?
Mykalanne.