Let's cover Chevy & the Chevrolet Hubcaps that are in South Africa – shall we?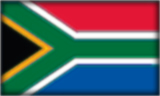 In South Africa, Chevy had been considered GM's main brand until about 1982. In the 1970s, the jingle that they were using for advertising ("braaivleis, rugby, sunny skies and Chevrolet") eventually came to epitomise the ideal lifestyle of white male South Africans. At around the same time, the bigger South African Chevy's were based on Australian General Motors-Holden's models.
The Chevy Nomad with the OE Chevrolet Hubcaps that was sold in South Africa was completely different from the one that was sold here in America. The Nomad here was considered as a station wagon version of the Corvette – whereas the one in South Africa was completely different.
At least the Chevrolet Hubcaps looked nice.
Right?
Mykalanne.