There aren't a lot of Hubcap Buyers out there .. except for us! We want all of the different Ford Hubcaps that you have to sell! Whether they're brand new or they're in good used condition, we want to buy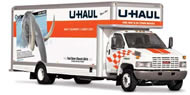 them!
Most of our inventory comes from customers all around the United States .. but mostly from cities that are kind of close to Chino, California – where we're located. We actually just came back from a trip that took two days! There were so many Ford Hub Caps and OE Center Caps that our buyer and employees had to go there twice in order to get all of them!
You can only imagine how much time it took to sort through all of them.
We want to buy the Hubcaps you're selling,
Mykalanne.