Have you heard of the Buick Invicta? I'm sure you've heard of Buick Classic Hubcaps that go on classic Buick models, but I doubt you've heard of the Invicta model.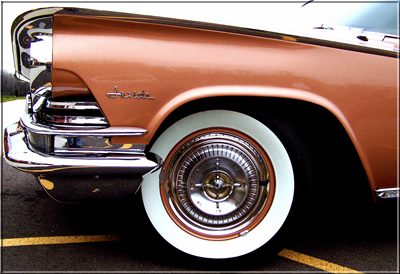 In the beginning, our customer had bought the Buick Classic Hub Caps because he was restoring the car – he had planned on putting some rear fender skirts on it after he was completely done fixing it up. When he received the hubcaps that we sent him, this is what he said: "Rick, my 1959 Buick Invicta is finally done and here are a couple images. The hubcaps look so good I decided not to put the rear fender skirts on .." Hubcaps.com wants to make sure that you're happy with your hubcaps because when you're happy, we're happy.
Isn't it cool how our Classic Hubcaps can make a car look so much nicer?
Mykalanne.