16" Nissan Sentra/Leaf #53089 Hubcap Options
Please Read:
Before ordering, please pay close attention to the Nissan Wheel Cover Options we offer below!
At top, is a factory original Nissan hubcap in like new condition.
3 REPLICAS with NO Nissan Logo are available as a more affordable option.
They share the same size, model & year range, the only difference is the logo and/or the finish.
Non-Original Suggestions Below
Replica Suggestion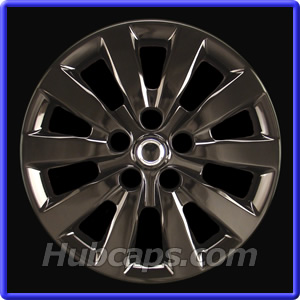 #53089AMB (Pop-On)
16" Black REPLICA
$40 each or 4 for $90
TEMPORARILY
OUT OF STOCK