Factory OEM Rims & Wheels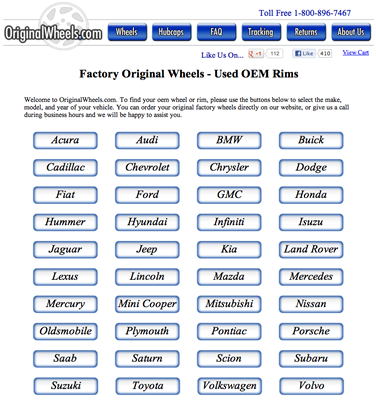 For OEM Wheels and Rims visit Originalwheels.com
If you're looking for a factory original wheel or rim, just click the link above. It will bring you directly to Originalwheels.com where you will find a list of different makes.
If you have any questions, please give us a call at:
1(800)896-7467
Original Wheels Hours:
Monday - Friday 8:00 to 5:00 PST
Who is Originalwheels.com?
At OriginalWheels.com, our promise to our customers is that we will strive for excellence, both in product and in service. Every used, OEM rim that we ship out is checked for quality so that when it is received, it will be in spotless condition! Our company holds ourselves and our wheels to high standards so that you can too!