16" Toyota Camry #61116 Hubcap Options
Please Read:
Before ordering, please pay close attention to the Toyota Hubcap Options we offer below!
A REPLICA with NO Toyota Logo is available as a more affordable option.
They share the same size, model and year range, the only difference is the logo in the center.
Please watch our informational video below for more details!
Factory Original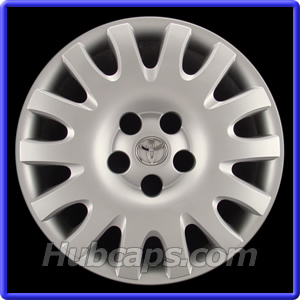 #61116
16" Camry '02-06
$65 each
Call for Availability
(800) 826-5880
Warning: Watch Video Before Purchase