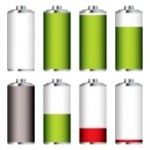 Do you ever wonder what your Prius Hubcaps and your Prius battery do when it's in a state of charge? All they do is charge (: Makes enough sense, right?
This is a specific concept that will express how "full" the battery is as a percentage value with 100% being fully charged and 0% being empty or flat .. but isn't it that way with everything? The State of Charge (SOC) batteries can't really be established directly by simply including a gauge or meter in the circuit.
As long as your Prius Hub Caps look good, then I mean, I guess it's okay that your car just sits there & charges, right? If you want your hubcaps to look the best while they're sitting there charging, get them from Hubcaps.com !
What do you think?
Mykalanne.