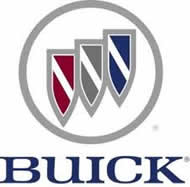 If you didn't already know, Buick is the oldest American-made car that's still active! If you have a Buick with an OEM Buick Hubcap on it, then just know that you're driving a classic! They should just change their name to "Classic" .. just saying.
It's original name was Buick Auto-Vim and Power Company back in 1899 – when it first started coming out. It changed it's name to Buick Motor Company on May 19, 1903. Between 1899 & 1902, there were two different prototype cars that were built with Original Buick Hubcaps on them. Some people say that it was designed like the Oldsmobile Curved Dash .. but I don't know how I feel about that.
Our hubcaps for the Buick don't go back that far, but they do go back until about 1949! Isn't that far? Don't forget to give us a call!
Have an awesome day!
Mykalanne.